To Try in 2019: Best New Restaurants, Cafes and Bars in Leland: Charlie Graingers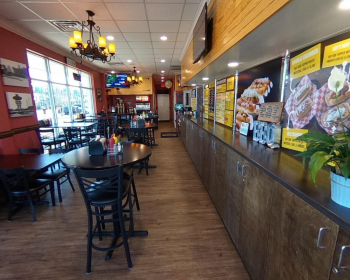 With its unique balance of small-town charm and ever-growing list of entertainment and recreation options, Leland, NC is fast becoming a destination for North Carolina travelers.
Among that growing list of offerings are restaurants with culinary flare you can't just find off any old highway exit. Leland has become the new hot spot for established chefs and local area restaurateurs aiming to expand their fare to a new and diverse group of residents and visitors.
And with good food naturally comes good beer and wine, as evidenced by the addition of establishments such Bridgewater Wines and Joyce Irish Pub.
Even with its growth in recent years, southern traditions run deep around here, so it's no surprise that Leland was a great landing place for a local franchise established just north of the Cape Fear Memorial Bridge and expanding throughout the southeast.
Charlie Graingers' namesake pays homage to the late musician of the same name who opened Peacock Alley, the first drive-in in Wilmington, with his wife, Anne, in 1939. Louis North purchased the site of Peacock Alley in 2012 and kept the classic American cuisine on which the original restaurant was founded... but added his own twist to the menu.
You'll find modern takes on the American hot dog of old in items like Mo Heat, a dog doused in house-made pimento cheese, Sriracha, jalapenos and Charlie Graingers' famous spicy pickles, or the Number 9, which comes topped with brisket-baked beans and onions. Of course, if tried-and-true classics are what you like, Charlie Grainger's has the aptly named Old Fashion - a hot dog with mustard, chili and onions - and the Wildcat, which comes with chili and a dollop of mustard and ketchup.
Don't like dogs? Charlie Graingers also serves up some of the best brisket and barbecue around, accompanied by homemade sides like gumbo, cole slaw and banana pudding.
There's no better way to experience the flavor of the "new South" than by stopping in for lunch or dinner at Charlie Graingers on your visit to Leland.
Charlie Graingers is located at 1110 New Pointe Blvd., Suite 120, in Leland. Hours of operation: 11 a.m. - 8 p.m., Monday - Saturday; 11 a.m. - 6 p.m. Sundays.