Back in the Saddle: The NBMA Spring Food Truck Rodeo Returns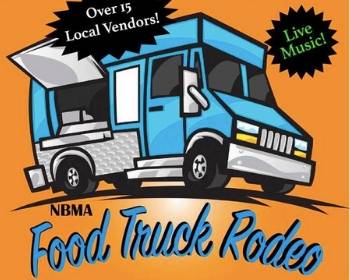 Great food, live music, fantastic shopping, and exciting basketball? It's not just another day at Leland Municpal Park. It's the second annual North Brunswick Merchant Association's (NBMA) Spring Food Truck Rodeo.
After more than 3,000 people turned out for the inaugural event in 2018, the food truck rodeo is back by popular demand. The 2019 event will be held on Saturday, March 23, from noon to 5 p.m. at Leland Municipal Park.
The park is located at 102 Town Hall Drive in Leland, NC.
Food trucks and vendors from the area's most popular eateries and shops will be on hand, as will live music from local favorites John Toppings and Dave Bohn. And DirecTV will have a truck set up on site to make sure you don't miss any of the college basketball tournament action.
Participating food trucks and vendors will be listed on our Facebook page as they are confirmed.
About the North Brunswick Merchant Association
The North Brunswick Merchant Association (NBMA) is dedicated to preserving and promoting the business community in Northern Brunswick County by facilitating communication between the business community and local government, promoting the local business community as an attraction to outside visitors, and staging community events in Leland, NC, like the Spring Food Truck Rodeo that foster social interaction and networking.
About Leland Municipal Park
Leland Municipal Park spans nearly 8 acres and includes a playground, gazebo, stage, picnic tables, benches, green spaces, a paved multi-use path, and free WiFi.
There is a maximum of 10 food trucks and limited space for other vendors. Interested participants should submit their application to the North Brunswick Merchant Association as soon as possible.