Experience Leland's Past, Present & Future during Founders' Day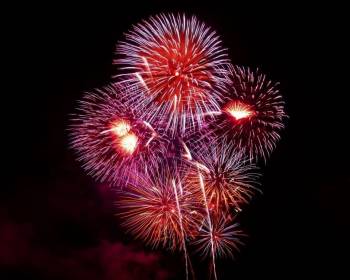 Over the last three decades, Leland has grown from a sleepy Wilmington-adjacent area to occupying a place on North Carolina's map as a prime destination to visit, relocate or open up shop.
Celebrate Leland - past, present, and future - during the upcoming annual Founders' Day festivities, set for 3-9 p.m. on Saturday, Sept. 14 at Leland Municipal Park and Campus, 113 Town Hall Drive. The event includes lots of free, family-friendly attractions and activities, culminating in a brilliant fireworks display at nightfall.
While Founders' Day is celebrated each year on the second Saturday of September, this year's event marks a milestone birthday. It was 30 years ago that Leland became a town, thanks to a small but dedicated group of residents. Founding members will be honored at this year's celebration for the contributions not only in establishing Leland but for laying the foundation for its future, as well.
Following opening ceremonies and a recognition of founders, the festivities will get underway, with live music from 80s cover band and local favorite, The Breakfast Club. Raleigh-based Push Play, covering a variety of genres and decades, takes the stage at 6:30 p.m.
Through it all, there will be local vendors offering hands-on activities and projects for all ages, a Ferris wheel and other carnival rides, lots of lawn games, food trucks and more. Fireworks will light up the sky starting at approximately 9 p.m.
In addition to free admission, parking is free and a shuttle service from nearby North Brunswick High School will be available at no cost.
Whether you're just over the Cape Fear Memorial Bridge - or a few hours' drive away - there's no better time to really experience all Leland has to offer than Founders' Day. So, take a day or weekend trip to visit one of the state's fastest-growing areas that still has the heart and soul of a small southern town.